Just a few years ago virtual reality (VR) was completely unknown for most people. Today it is becoming a popular medium, in both video game platforms and also experimentally in scientific fields, for example medicine. In the hardware area we will have different VR kits and you will be astonished after experimenting with them yourself. The VR area will be open to everyone, you just have to come and enjoy what will be the future of entertainment at the Euskal Encounter. You can feel as if you are in an amusement park, the survivor of a zombie apocalypse or you can explore the universe in a spaceship. All these and many experiences more await you in the VR area.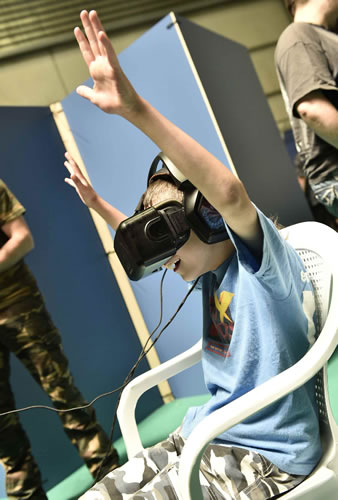 In addition to the experiences of previous events, you can enjoy new exciting ones such as:
Audioshield : The developers of the famous music game Audiosurf have created a new music game adapted to a virtual reality environment. Try to hit the balls following the rhythm of the music, the better you do it, the more points you will win.

Audioshield

Holopoint: Pull out your bow and try to go as fast as you can past dangerous and angry ninjas and samurais.

Holopoint

Medium: If you think there is an artist within you, we propose that you try to sculpt what you like the most with this modelling software.

Medium

Thrills & Chills Roller Coasters: Feel as if you are in an amusement park and enjoy the adrenaline that the different rollercoasters will make you produce.

Thrills & Chills Roller Coasters

Project Cars: If what you like is speed and car races, this year we've prepared a surprise for you, and all without the need for a driver's license!

Project Cars
In the VR area you will find 2 of the market's main developers of virtual reality headsets, Htc Vive on the one hand and Oculus Rift on the other. 
HTC Vive
The HTC Vive virtual reality headset has been created by the company HTC and with the support of a big video game platform which is Valve Steam. If you are curious about them and want to see what these headsets are capable of offering the user, you just have to come and try them on.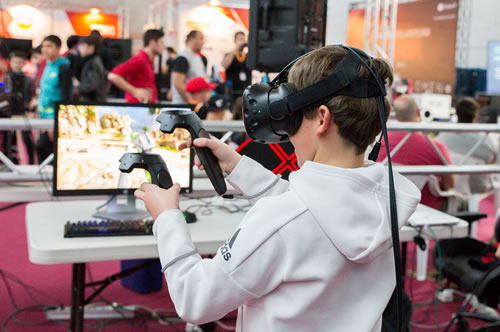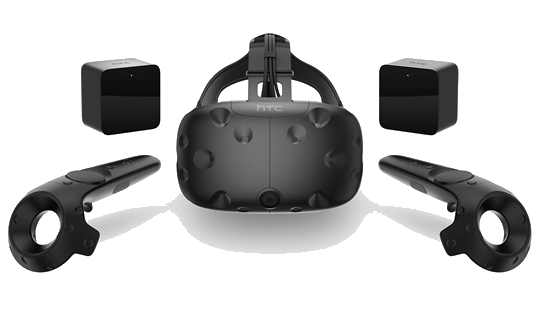 Occulus Rift
Oculus is an old acquaintance in the world of virtual reality due to the different development kits it has commercialised. On this occasion, Oculus has decided to commercialise the definitive version of its headset, called CV1 after receiving feedback from its previous DK1 and DK2 kits. Don't miss the opportunity to test the different versions we have here waiting for you!